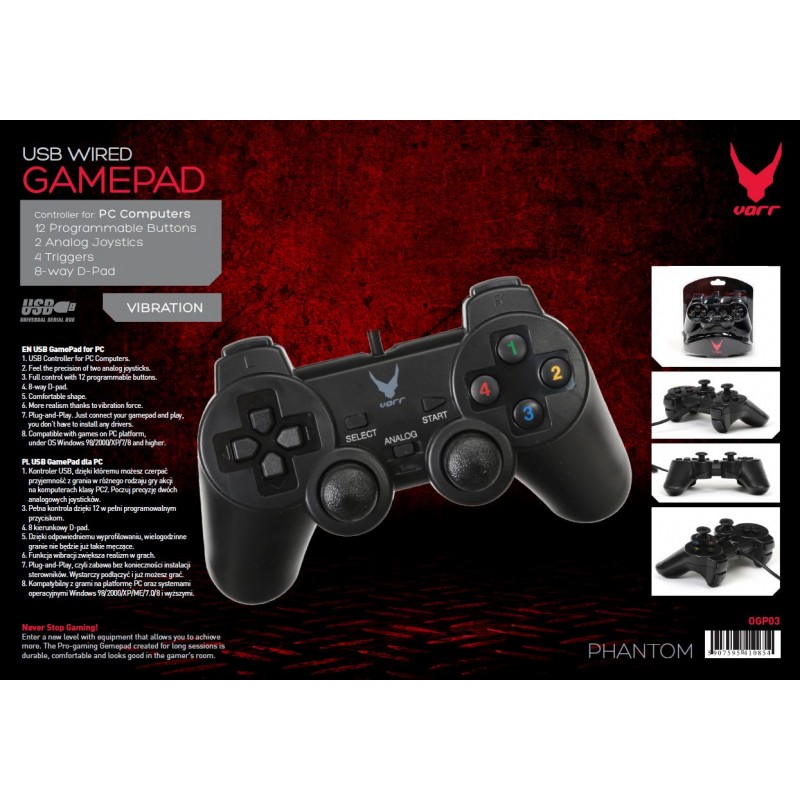  
CONTROLLER USB WIRED GAMEPAD VARR PHANTOM
USB GamePad for PC
1. USB Controller for PC Computers.
2. Feel the precision of two analog joysticks.
3. Full control with 12 programmable buttons.
4. 8-way D-pad.
5. Comfortable shape.
6. More realism thanks to vibration force.
7. Plug-and-Play. Just connect your gamepad and play,
you don't have to install any drivers.
8. Compatible with games on PC platform,
under OS Windows 98/2000/XP/7/8 and higher.